Unification is about Gumbot, a cat in fierce pursuit of a bright crimson thread darting deeper into the core of a giant yarn ball. Wield gravity-shifting claws and rocket parkour in this dreamlike movement shooter roguevania. Fire into the surface from the orbital factory to the scorched canyon and collect the bounty of life to fuel your explosive nature. Find shops off the beaten path and work with Jacquard to restore and expand your power. Upgrade yourself between levels with lucid dreaming to control fate. Battle beasts in a dance of physics to unlock deep truths.
Features:
-
Fluid and powerful physics-based movement
: Feel momentum and the wind rushing past while leaping into chasms, vaulting over ledges, weaving around traps, and shifting gravity at will.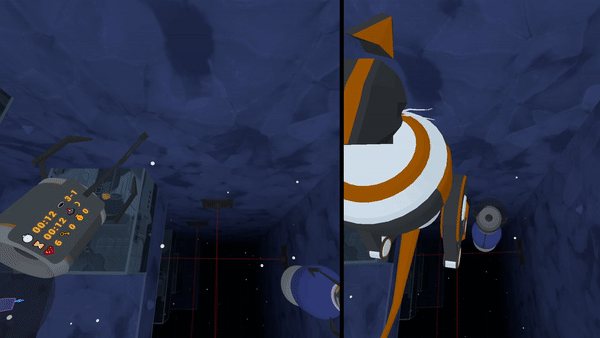 -
Kinetic tools propelling you forward
: Swing above traps with a grappling hook, or glide past with a parachute. Go in guns blazing with a shotgun, or slice with a katana. Forge a new path with a jackhammer, or warp through with a teleporter.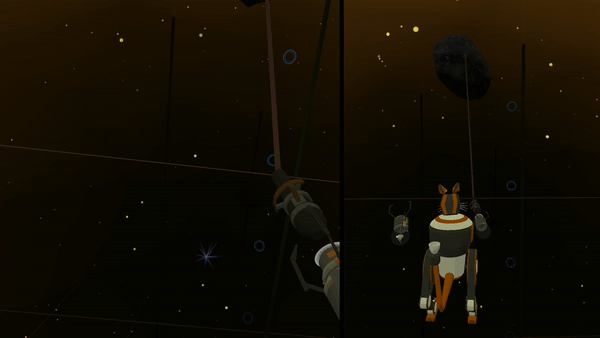 -
Procedural destructible biomes filled with traps and enemies
: Navigate through voxel cave obstacle courses with branching paths that test your reactions, knowledge, and control. Feel free to explore the depths and get lost. The handheld mini-map and conveniently placed teleporters make it easy to quickly get back on track.
-
Dreamlike upgrades
: Push the limits of physics and imagination during the journey to the core with fundamental changes to the game mechanics
-
Carefully crafted controls and haptics
: Each action is positioned on the controllers to allow effortless simultaneous usage of all movement and tool capabilities, inducing a flow state of control. Player collisions, damage, climbing, tool usage, and more are fed into haptics for a complete loop of sensory I/O.