Welcome back recruit! MOTHERGUNSHIP: FORGE is a frantic VR FPS roguelite where players craft powerful hand-held weapons and struggle to survive —
er defeat
— the MOTHERGUNSHIP. Experience room scale movement*, dodging, limbo-ing and even relishing the satisfaction of literally punching through clouds of bullets, all while perfecting your weapon masterpiece.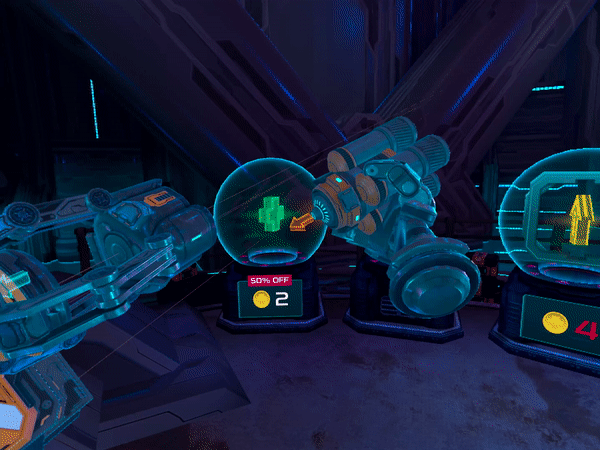 Survive the MOTHERGUNSHIP's metal minions and earn gun parts to add to your weapon, easily picking them up and snapping them into place in VR. You'll choose from a wild array of distinct gun parts and upgrades like chainguns, railguns, and pizza launchers (yes, explosive pizzas) to forge hell-ish combinations. Design your weapon, then destroy the MOTHERGUNSHIP fleet as alien machines, explosive traps, metal pests, and deadly bosses do everything they can to blast you and your weapon back to square one.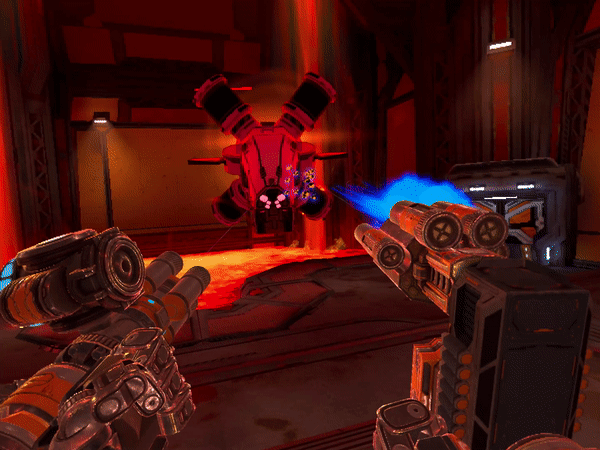 *MOTHERGUNSHIP: FORGE includes accessibility modes to support all players. Seated-mode enables stationary gameplay, and free movement mode enables the player character to dodge with the controller. More accessibility information can be found in the game's settings.*MOTHERGUNSHIP: FORGE supports Meta Quest 2, Valve Index, HTC Vive, and HP Reverb G2.