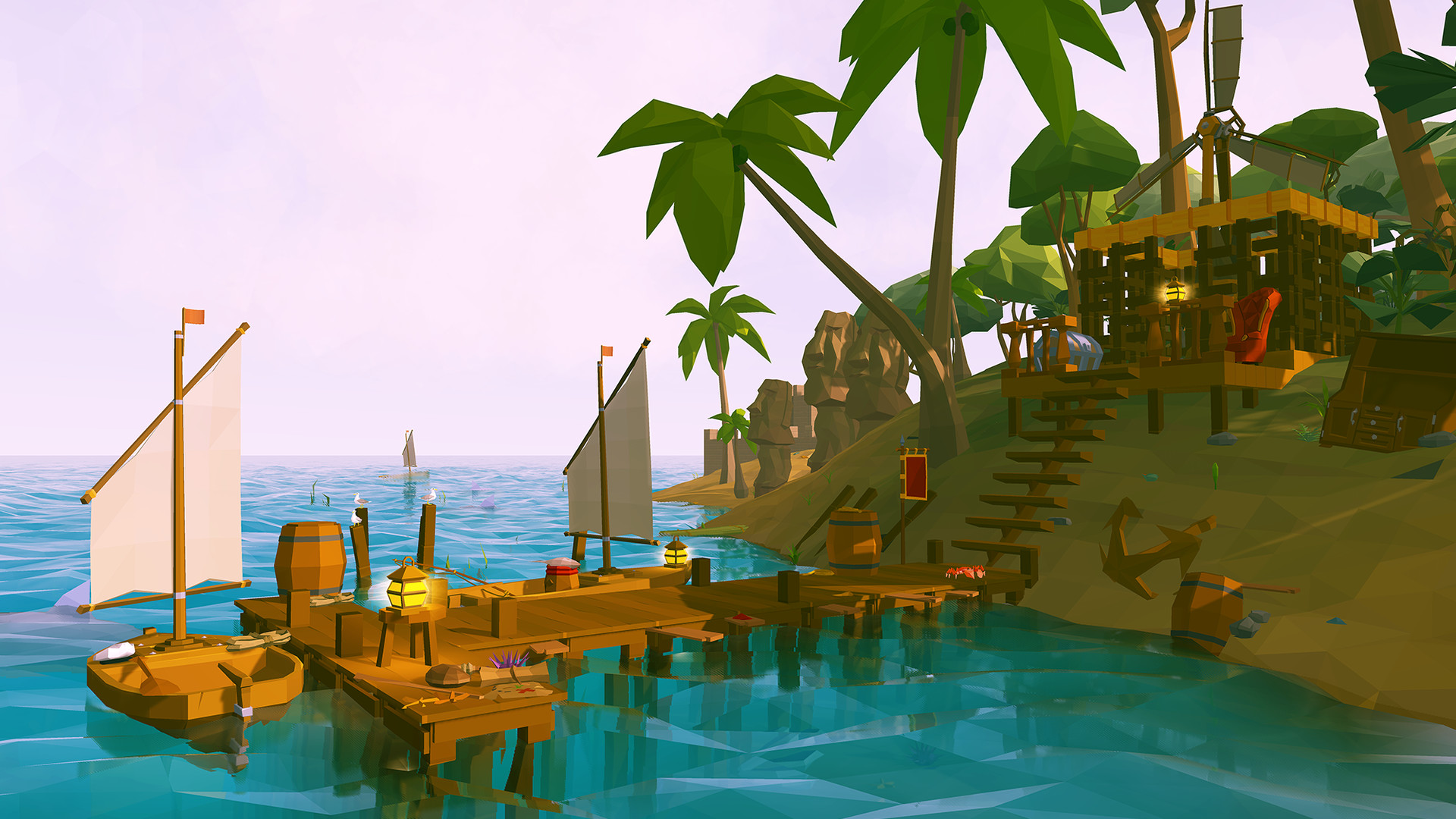 Ylands
Release December 6th 2017
Recommendations 3k
About the game
Explore your creativity with Ylands.
Build everything and anything you can imagine in Ylands' powerful Editor, then bring your creations alive with the magic of Visual Scripting.
Upload your creation to the workshop to show it to the world.
Play with any of the hundreds of player creations, on your own or with your friends.
Key features
Create

* Use powerful tools within the in-game Editor
* Breathe life into your creations with Visual Scripting
* Create anything from a small house to an entire game
Share

* Share your creations on the workshop so thousands of players can immediately see and play them
* Make a name for yourself within the ever-growing community of players and creators
* Monetize any aspects of your creations, so other players can make you rich and you'll be swimming in Coyns (the in-game currency)
Play

* Discover hundreds of unique games created by players like you
* From survival crafting to action games - there are limitless possibilities and entertainment
* Explore the entire ecosystem built around community created and curated content
Explore
In our most popular official game - Explore - survive on a desert island. Using your wits, the flora and the fauna around you, progress through the technology tree, crafting tools, weapons, armor and all sorts of machines required for your survival. Build your very own customizable boat and set sail to other ylands, with unique biomes, creatures and resources. Reach deep within the earth to mine the precious ylandium and forge new fantastic tools and machines.
Ylands in-game store
We are providing Ylands fans with the opportunity to purchase a few special cosmetic items via the in-game store. These items consist of a selection of skins, emotes, avatars, pets and blueprints. Altogether these items make up a fraction of the content available in Ylands, and none of them are essential to playing the game.
Made by Bohemia Interactive
Ylands is made in the Unity 3D engine by Bohemia Interactive. You might also know us from the Arma series and DayZ. The Ylands team have been working on the game for a few years now – planting trees, coloring rainbows, teaching parrots to swear, and everything else that's needed to develop a great game.