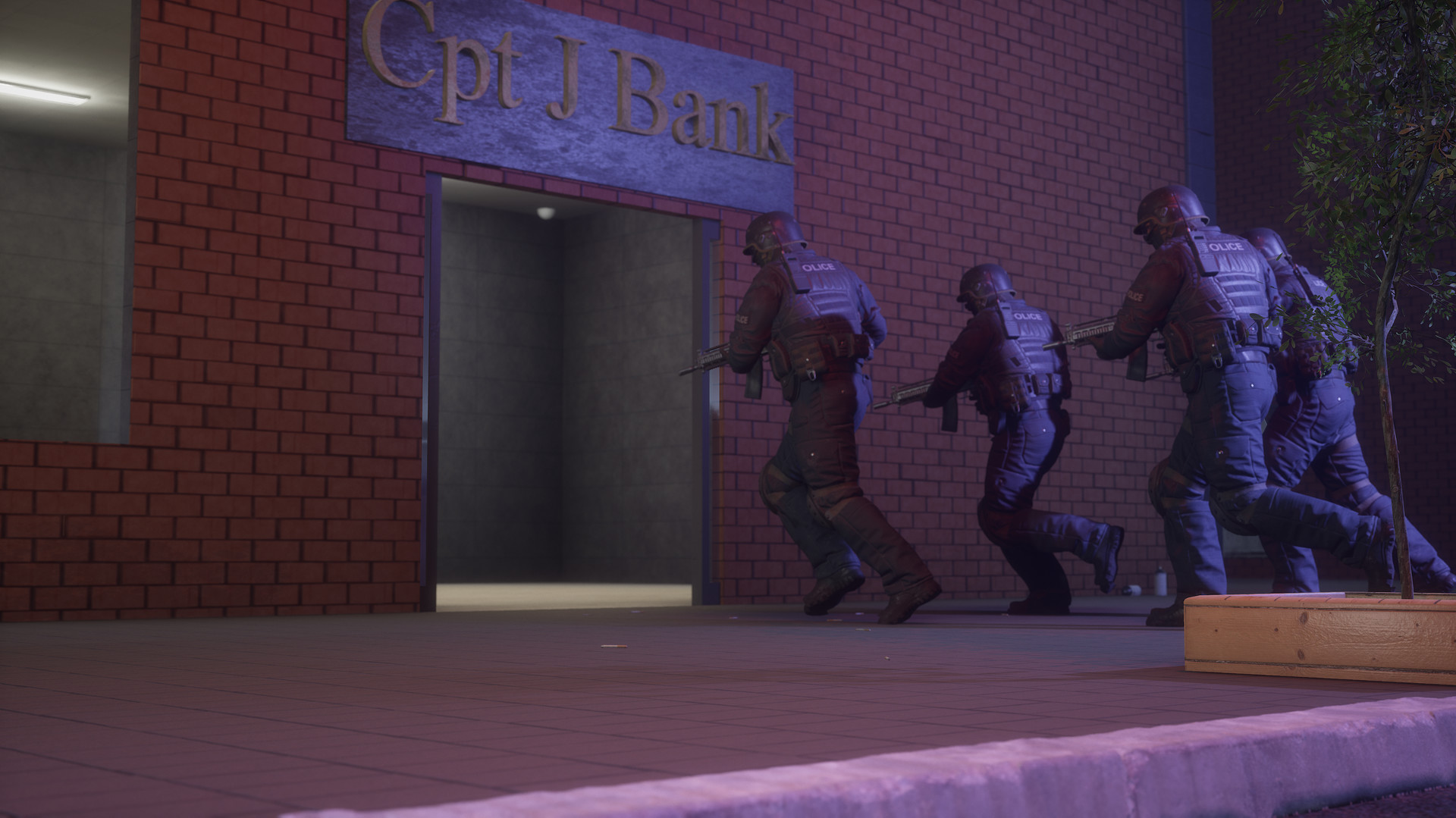 Fastidious
Release May 27th 2020
About the game
You and 5 others are on a robbing spree and have no desire to stop. Plan your next heists and execute them with perfection! Make sure to remember that all actions have their consequences.
Upgrade and improve your team and outpost and gain experience to advance your criminal skills!

Features:
Heists
- Detailed and realistic heists where you are not forced to play it a certain way, at all. If you have a deathwish, then go ahead and rush through the doors and start blasting up a bank!
Outposts
- Your Outpost is where you keep your loot and money! Go around and furnish it just how you like it. Don't forget to upgrade your security levels and storage capacity to ensure max profit.
Fences/Pawn shop
- Instead of just stealing money, you can steal other resources! Such as cars, furniture, weapons and machines and sell them to a fence or keep them to yourself to maybe counterfeit cash!
Multiplayer Coop
- Play with 6 of your friends in TONG! Keep in mind that everyone doesn't have to get their hands dirty. Some of your team may stay outside the heist as a remote commander where they have access to blueprints over the building and can access the police radios etc.
Hostage Negotiations
- Negotiate your way out for the price of a hostage! Maybe you need a getaway car or a chopper to get out safely, in that case Hostage Negotiations is for you!
Freeplay
- You're not forced to do anything or do it in a certain way, instead it's up to you how you roll.
PvP Raids
- Raid other players outposts to steal their resources and money! Of course you can improve your outpost security levels to defend yourself!
Mod Support
- Coming Soon