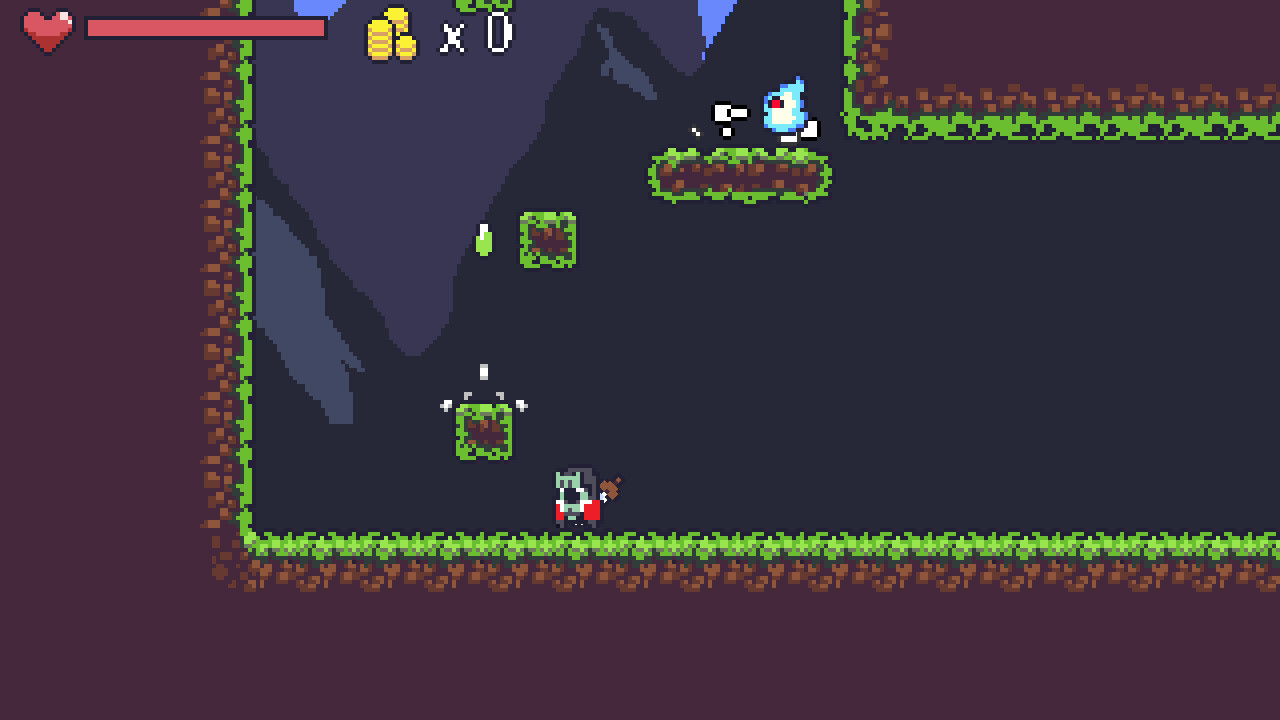 Fantasy Story
Release June 30th 2020
About the game

Fantasy Story is a tight, punchy platformer with more than 80 rooms across four distinct zones, all employing unique mechanics to make for new challenges. Enemies are varied and tough and there are plenty of secrets to uncover. The world is deep, rich and ready to explore.


A world brimming with light, kindness, and joy now lays barren.
The adventurers that roamed these lands, and kept them safe from evil, were young and strong. They fought to keep the people who inhabited it safe and secure, from the breezy, green fields to the freezing tundras. But alas, these Heroes were nowhere near prepared for the impending doom that awaited the world.
Drasorin
, a warlock determined to disrupt the balance of the world, sought and slew the great Heroes. Unleashing his powerful minions to pillage, corrupt, and destroy,
Drasorin
succeeded in his evil goal, and now the lands are his. Those that survived live in fear; fearful of the day that
Drasorin
will come for them, too. While he sits high and mighty in his castle, his disgusting monsters are left to roam the world, and destroy any good that is left.
You are one of the few survivors. Seeking vengeance for your home and people, you set out on the greatest adventure yet. Pick up your sword, Hero, and godspeed! For you will face deadly foes and overcome perilous obstacles. Be wary! As you travel, you will encounter few safe havens to rest - and even fewer friends to assist, so you must be careful! Take back what belongs to the people of this world, bring the hammer of justice down on
Drasorin
, and be the great Hero that everyone needs!
The bards of legend are ready to compose your
Fantasy Story
… are you?



Xinput Controller Support. Sit back and relax!

Steam Achievements. Track your legendary story!

Explore four unique zones with tough enemies and sneaky secrets!

Overcome tons of challenges. Are you tough enough?

Buttery-Smooth Platforming. Keep you on your toes!

Encounter merchants to buy new weapons! Slay your enemies harder!

Adorable pixel graphics. Easy on the eyes!