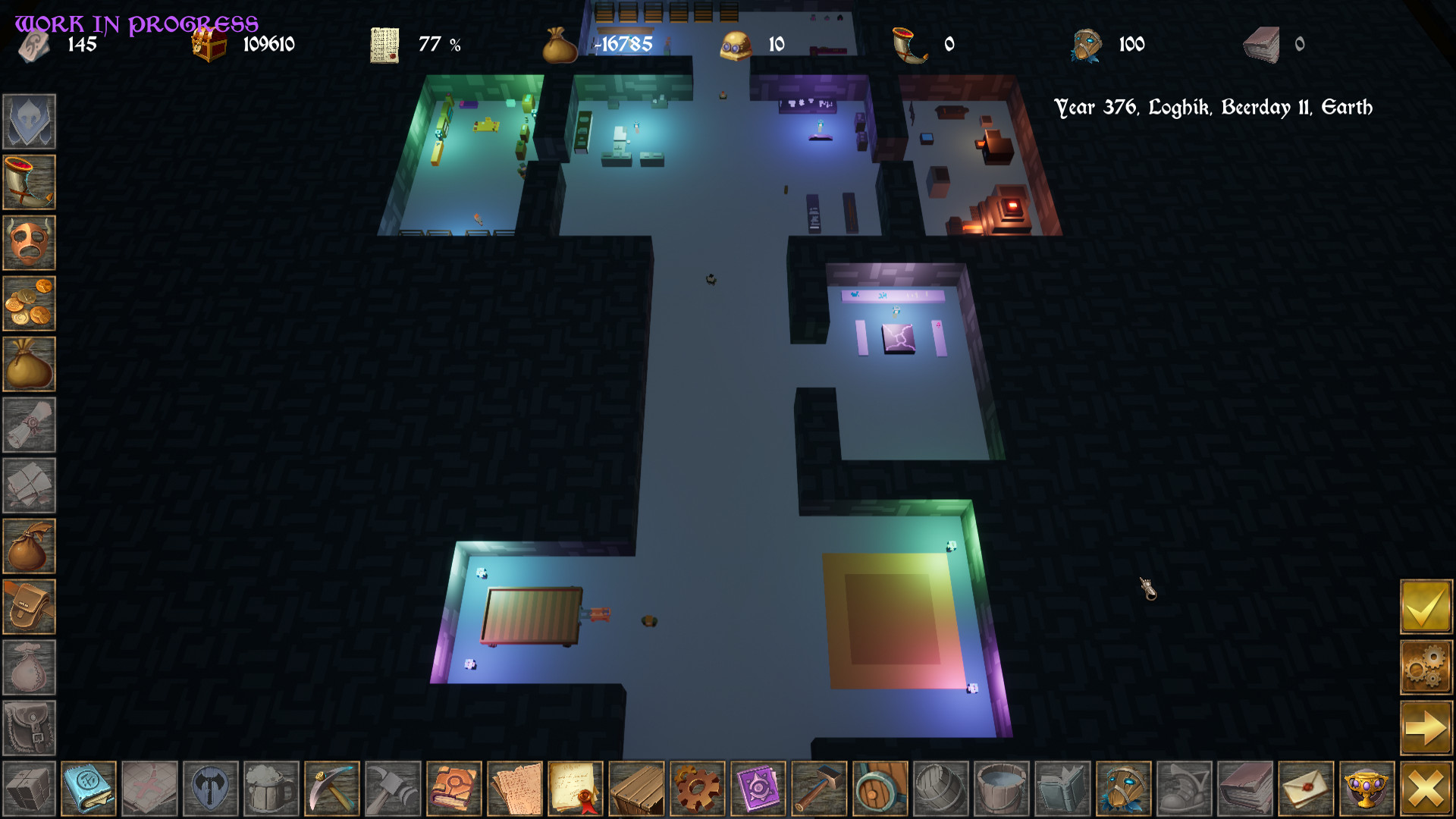 Dwarven Forge
About the game
You have a small amount of funds and a little rented place in one of the richest trading city.
If you are a Dwarf, you will open your forge! A new war is coming, new mines are discovered every month and of course Dwarven arms have world-famous?
But it's not as easy as you think...
Crafting and enchanting items.

Hiring and manage workers.

Trade your goods on the market.

Collect sets, gems and other precious items.

Equip your best items and fight in arena for the honor of your forge.

Send caravans to other races and find the best profit.

Survive in city intrigues and exorbitant taxes.
Other:
Guilds, bandits, stock trading, find and build relationships...
Planned Features:
- Manage your shop.
- Build tavern and send heroes for quests.
- Make and name your own item recipes or metals.